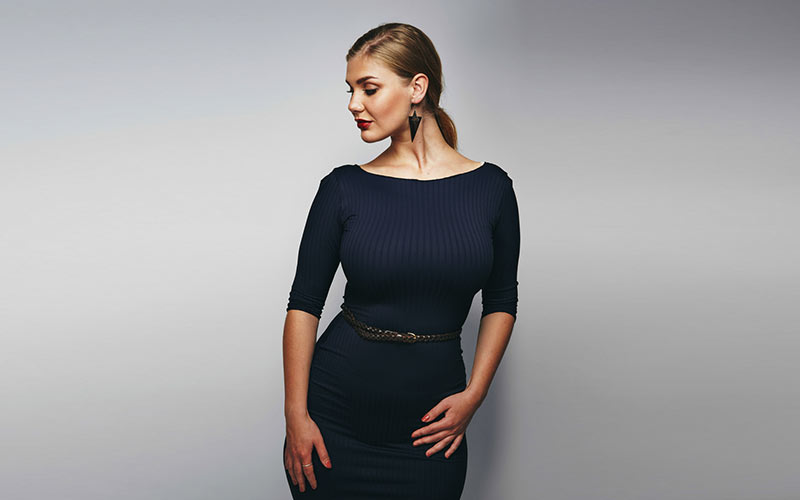 Shapewear Styling Guide: How To Look Confident When Wearing Shapewear Under Your Clothes
Nov 28, 17
Not being able to wear your favorite outfit can be frustrating if you're insecure about the way you look. Aside from upgrading your workout routine and switching to a healthy diet, there's an immediate way to achieve the perfect look, and that's all thanks to body shapers. This'll help you flaunt practically every outfit in your closet regardless of your body shape so that you appear confident and sexy.
Also, the good news is that since these body shapers need to be worn underneath your clothes, you can style them in a number of ways. Here are a couple of styling tips you should keep in mind:
Use Shaping Slips for Clingy Dresses
Whether you're dressing up for an evening out or just want to make some heads turn, a tight dress that hugs and outlines your figure is always a flattering choice. Use body shapers which you can wear under your clothes to smooth out your curves to create the perfect silhouette. Opting for a 'nude slip' is an excellent option since it won't show through and will outline your curves from bust to tights. Ensure the body shaper is invisible underneath the clothes and comfortable to wear at the same time.
Use Waist Trainers for Formal Tops
If you're an ambitious career woman who also wants to look professional yet attractive, then a waist trainer is an excellent option for you. Waist trainers go great with casual tops and business shirts. These body shapers will outline your curves, ensuring the right fit. This will help you look more confident when you are on the move, handling board meetings or when you need to make a perfect impression. Better yet, waist trainers look great with practically every outfit so you can even use them with casual tops.
Invest in Body Shapers in Nude Colors
For better effect, opt for body shapers in nude or other primary colors such as black should point to so that you can pair it up with sheer tops. This is an excellent option if you want to reveal some skin. Body shapers tone down excess fat so that you look slimmer and appear more confident.
Wear Lower-Cut Jeans with Body Suits
Bodysuits keep the body tight, allowing you to achieve the perfect body shape. This means you can comfortably wear bodysuits with tight tops or casual wear. To complete the look, opt for a high-waisted denim skirt or lower-cut jeans so that you look stunning from head to toe.
Pairing your shirt with lower-cut jeans will allow the bodysuit to ride up. This means that you no longer have to worry about tucking your shirt in again and again. This will enable you to move more freely as you run errands or hanging out with your friends. You can also pair stretchy bodysuits with high-waisted shorts and jeans.
Don't Forget to Show off Those Legs
Do you long to wear skinny jeans but are insecure about the way your legs look? You can wear compression pantyhose underneath your jeans or while trying out a super chic outfit. Our pantyhose is made using incredibly comfortable and lightweight material which means you'll forget you're even wearing them. You can also pull off the look by wearing a long top that'll drape yet beautifully accentuate your thighs. This will help you achieve a smooth look, allowing you to flaunt slim legs and a perfectly shaped waist. By investing in high-quality leg training body shapers, you can achieve the most flattering look with minimal effort.
Butt-Lifting Shapers with Skirts
If you love wearing pencil skirts to work or simply want to accentuate your backside curves then butt-lifting shapers are a good way to go. Opt for one with an open-bottom design that will slim your waist without hindering mobility. Shop around for the most comfortable options out there, especially if you'll be wearing the shaper for several hours. You can also wear it underneath other kinds of skirts to achieve the perfect look.
Opt for the Right Size
Above all, it is crucial you opt for a body shaper of the right size. This will ensure the body shaper accentuates your curves without resulting in a paper bag look. Whether you're purchasing waist trainers or leg shapers, go through the size guide.
Body shapewear usually feature a different size from the rest of your wardrobe so don't make the mistake of choosing out the wrong size. Once you have gotten your hands on the perfect fit, you can wear the body shaper underneath all kinds of dresses and shirts to achieve the ideal look. At Hourglass Express, you can choose from an array of body shapers according to your needs. We use the best quality material for optimum comfort and style.