FREE PRIORITY SHIPPING
No minimum
BEST PRICING AROUND
Guaranteed
EASY EXCHANGES
And returns
Men's Compression Trainers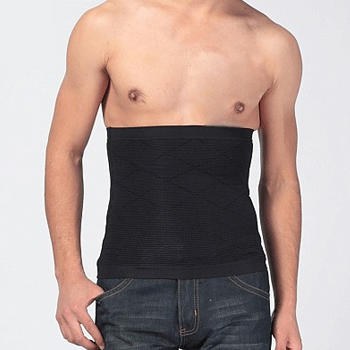 Men's Compression Belt
$44.99 $29.99
Reversible Neoprene Shaper for Men
$99.99 $39.99
Summer is all about putting your mid-section on show! But first, you gotta make it worth showing off. Thanks to the guy waist trainer by Hourglass Express, the task of making it worth displaying will become easier for you, so don't be afraid this summer, go all out and score all the turning heads you want with the body of your dreams. Getting abs wasn't as easy as it is now. Yes, sit ups work but have you tried our waist trainer for men? If not then, Sir, you're missing out.
Our waist trainer for men incorporates latest technology which is the perfect combo of thermal technology and high compression. They are not just great to help you get rid of that belly fat and love handles but also provide back support and improve your posture to the best of its ability.
Moving on to another one of our brilliant trainers, we offer chest compressors for men as well. Abs are not the only thing ladies come running for but a nice chiseled chest is what they die for too, and well, pair it all with a good personality and wonders will be worked. Alright, so, what does our chest compressor do? It stands true to its name and helps you get rid of your upper fat, putting those sexy shoulder blades as well as shoulders right on the spot light.
Hitting the beach was never this convenient and stress-free (yes, we know all the times you ached to take your shirt off to impress the cutie that was eyeing you at the beach). Stay consistent with wearing the two types of compressors and you'll be scouted as the next IMG model. So what is keeping you from laying your hands on our incredible range? Our prices are as low as $44.99 with free shipping on Mondays. So make your Mondays less blue and gloomy and order away! Also, if it doesn't fit, we also let you exchange or return the product in the least amount of time as possible.