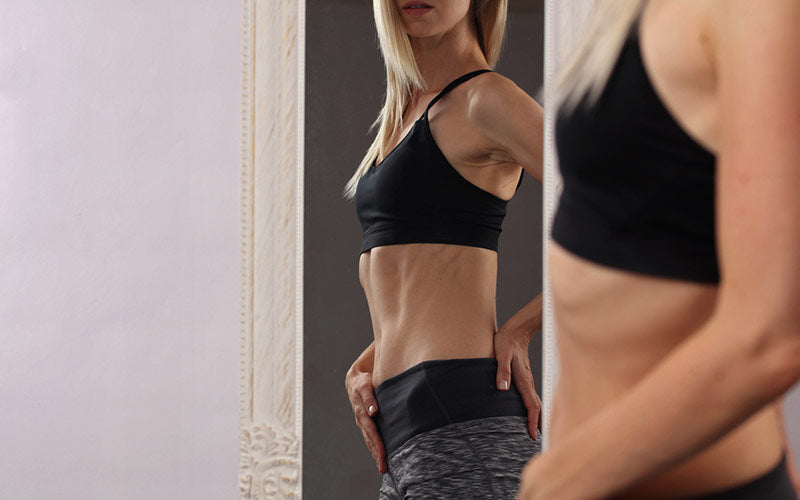 Myths and Realities of Waist Training [Infographic]
Apr 22, 16
Waist training has been in a trend for maintaining the shape of your body and keeping it in a perfect shape. This trend is at its peak and every fitness enthusiast and fitness model out there is jumping on the bandwagon of waist training. It's the best medium to bring your body in a perfect shape in a short span of time. This move by the fitness fanatics and models alike has put rest to the rumors hovering the air that led people to believe that waist training were harmful. People often generalize waist training products and pay heed to the rumors surrounding it when in fact none of the rumors are true. Listed 
below are some of the myths and realities of waist trainers.

Will a Waist trainer harm your organs?

Waist training 'does not' harm your organs or move your ribs from one side to another but you can hurt yourself if you go harsh with air tighten your body. Wait for the steady and perfect results as a waist trainer cannot work as a catalyst and change your shape in a day.

Will I get slim If I only do waist training?

A big no!!. Waist training alone will not help you get that perfect body shape, you also need to follow a proper diet regiment to achieve the desired results. You will never get the desired results from waist training if you do not shed your old habits of gorging on oily fast foods and that healthy life style. A trainer can only shape your body with a partially empty stomach but not with a stomach full of food.

When Can I wear a waist trainer?

A waist trainer can be worn at any time. It can be worn during exercise or even when you're out on a long drive, lying on the couch and even when watching television. Its ok to wear it every day, you can even wear it for 3-6 hours a day. Just make sure that you do not wear it too tight as that could result in pain.

How much weight can I loose through a waist trainer?

Weight training itself cannot successfully help you shed those pounds until and unless you combine it with a proper fitness and diet routine. Just eat healthy, follow the diet plan and exercise daily. The results of difference in your waist will take around two weeks from the day you start your training.

Can a waist trainer be worn under clothes?

In the beginning, some people may find it hard to close all the buttons of their waist trainer, its completely normal just like when you get a new pair of shoes, shirts or dresses.  If at first you cannot seem to close all the buttons, simply wear the waist trainer with a few buttons or laces open from the top or bottom. Make sure to keep it loose to an extent where you can breathe easily. Wearing it under your clothes will make you look more beautiful and astonishing as it will highlight your perfect hourglass shaped figure and it will also make you look sexier.

What kind of trainer should you wear?

There are two kinds of famous waist trainers, a flexible one and a non-flexible one. It totally depends on a person to choose their kind. If you are looking for fast results, then it's better to use a non-flexible waist trainer or a corset.  Otherwise the flexible or a colored waist trainer has got the best reviews out there in the market.

Is it okay to sleep with a waist trainer?

Sleep is the sweet balm that soothes and restores us after a long day of work. During sleep all your muscles get calm and want to relax. Some people do use a waist trainer during their sleep for fast results but it is recommended against because it could potentially have negative results.

Which side should I wear my waist trainer from?

People are often confused when they buy a new waist trainer. A waist trainer looks same from both the ends. The easiest way to solve this mystery is to check out the stitched label inside your trainer and keep it on the upper side at the back. You can check out the link of how to wear a trainer to get a better idea. 

Wear it and enjoy your waist training.