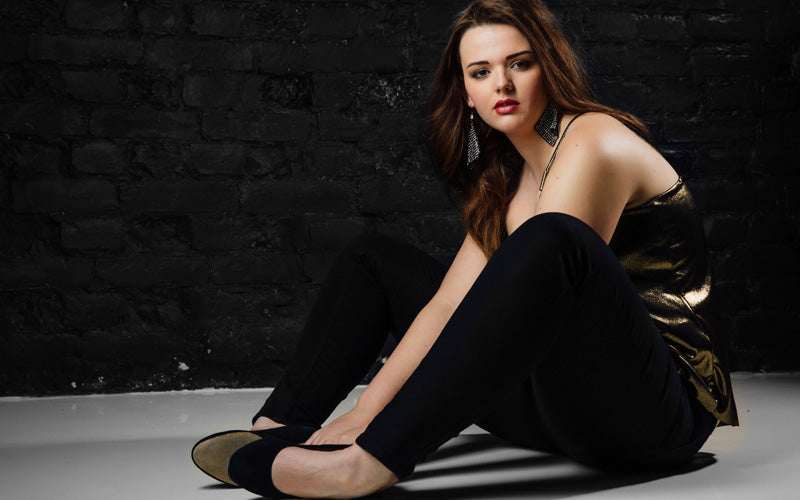 How to Choose the Right Shapewear for Your Body?
Feb 15, 18
Want to look sleek and slim by tonight? Well, you're in luck because that's what wearing the right shapewear will do for you. Because of its fantastic 'instant' slimming effect, many celebrities use shapewear on the red carpet. But you're unlikely to get the best results if you don't choose the right product.
Fret not, we've prepared this detailed guide to help you select the right shapewear for your body. Here are a couple of factors you should keep in mind before buying one.
Choosing the Right Size
In hopes of appearing 1 dress size less, most women tend to size down. Contrary to popular belief, this doesn't provide extra firmness and only leads to one feeling rigid and uncomfortable. In fact, opting for a smaller size can causes bulges – only to make you look bigger. Always pay attention to your measurements and shapewear size and see what works best for you. If possible, try on the shapewear pieces and walk around to see if you feel comfortable. It's also crucial for the shapewear to stay in place while you're out and about.
Opt for Medium Construction
If performance level is not listed on the shapewear, pay close attention to the clothing label. High nylon content is known to alter body shape. You can also gauge the quality of the shapewear by inspecting the fabric. If the material feels lightweight and slips through your hands, the product is likely designed to smooth targeted spots. However, if the piece seems heavier, it is most probably intended to target compression zones and tuck your body into shape.
Plethora of Styles to Choose From
When choosing the right shapewear, understand that you have a plethora of shapes and styles to choose from. If you're building a wardrobe, include some key-pieces such as mid-thigh shapers, slip dresses and so on.  For greater flexibility, we advise you opt for pieces that match your skin tone.
The different varieties you can add to your wardrobe include:
Slips
Hollywood celebrities use slips on the red carpet for a smoother fit. These are perfect for gowns as well as sheer dresses. A good quality slip will instantaneously eliminate bulges and smooth lines under your outfit. Depending on your attire, you'll find many options available for straps and necklines. This ensures the material doesn't poke out of the dress. If you're planning on wearing a skirt, opt for half-slips that start at the waist.
Tights
Tights are practically the most comfortable shapewear to start with. You can opt for tights meant for whole legs, hips, waist, and thighs for ultra-leg slimming. Tights smooth panty lines, resulting in a better fit.
Full body suit
Full body suits successfully slim the hips and hold the bulging tummy in place. However, designs that feature a chest cut-out may flatten the chest – similar to a sports bra. You may opt for newer styles that are designed to lift the breasts (in this case, you'll have to wear a separate bra underneath).
When purchasing a body suit, ensure the overall effect is smoothing since you really don't want to create bulges. If you're going to minimize the chest, opt for a body suit that covers the area. Similarly, you can also choose body suits that flatten the behind or feature padding to give it an extra boost.
Mid-thigh shaper
Mid-thigh shaper looks similar to bicycle shorts and extends up to the waist, cinching the hips, abdomen, hips, and thighs. Also, if you have bulky thighs, you may opt for shorts that hug around the waist. However, if your body is bulky all over, opt for a mid-thigh shaper that covers just under the bust for better results.
Camisoles
Women mostly struggle with stubborn belly fat. And if that's your primary concern, opt for camisoles that look like regular clothing. The perfect cami will help smooth out your top and get rid of bra bulges.
Purpose
Where and when do you plan on wearing the shapewear? If it's for work or everyday use, you'll need something less conspicuous. Apart from those special occasions and work arrangements, some women also use maternity shapewear to boost confidence and self-esteem. Ensure the shapewear is easy to remove or else, you could be putting yourself at risk of urinary tract infections. Opt for something that's comfortable so that you're able to move around quickly.
Remember that if you're picking maternity shapewear, we suggest you speak to your doctor first to rule out any risks. Selecting the right product can help women suffering from varicose veins and provide extra support to the uterus.
Test Shapewear for Extra Measure
You don't want to ruin your perfect night out with a wardrobe malfunction. To avoid unpleasant surprises, always 'sit test' body shapewear to ensure the material does not peek or looks too obvious under your clothes.
Including the right shapewear in your wardrobe could be the best decision you've made in a long time! Just follow the guidelines mentioned above, and you won't be disappointed!