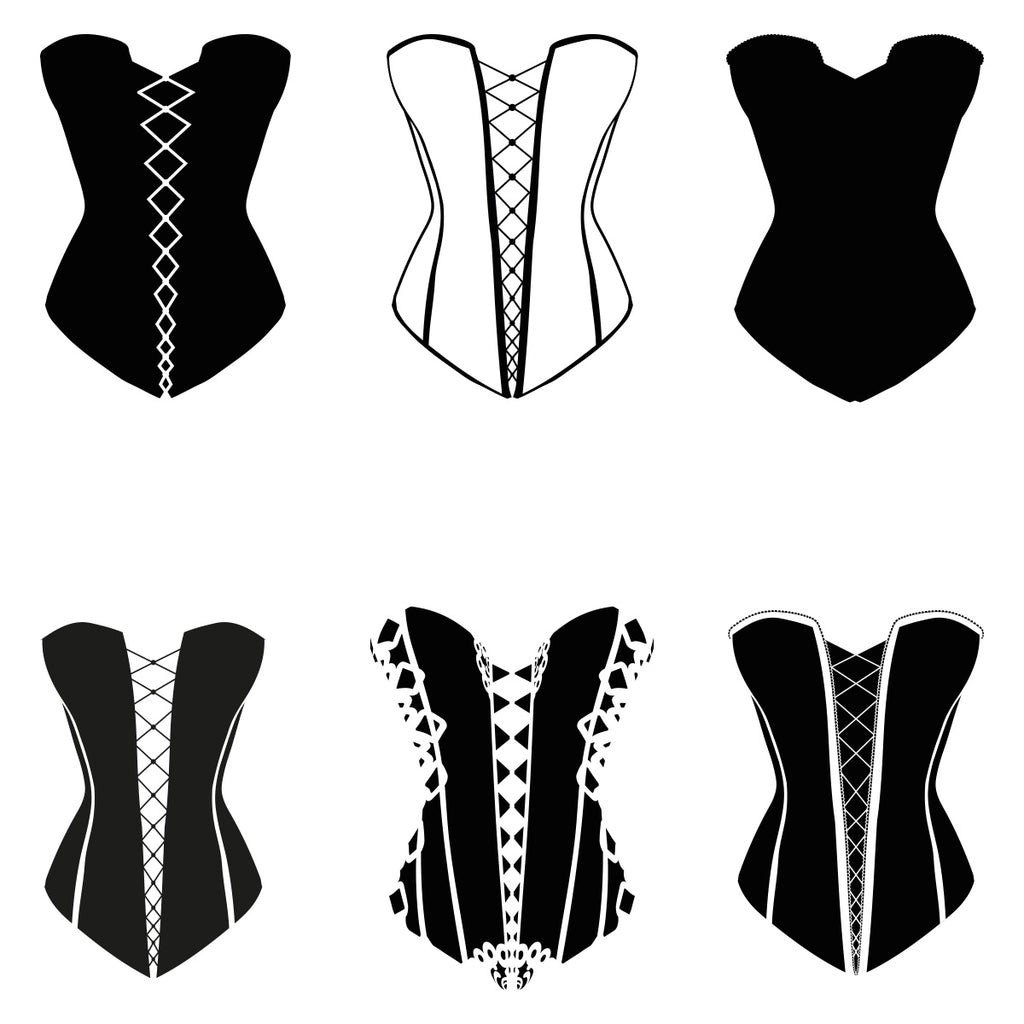 The 10 Most Effective Waist Cinchers of 2018
Dec 12, 18
A life of sitting through the day has made our bodies lose all their right curves. Our tummies are not flat, and our legs aren't toned. Often because of this reason, we don't feel good about ourselves when we look in the mirror. Some people choose to diet to solve this problem, while others turn toward exercising and yoga.
Cardio workout is one of the best ways to lose weight, but there is one problem with the cardio workout and basic exercises: they help you lose overall weight but don't do much to reduce the size of your waist. At least not for the first few months. So what will you do until then? Would you show up to parties and formal events with a bulging tummy? What will you do if you can't even fit in your favorite dress?
There's one thing that can help you overcome this issue, and that is a waist cincher
Waist cinchers are a type of belt that can be worn around the waist to reduce the size of your waist and to achieve the hourglass figure. You can fit in your favorite dress once you've fastened a waist cincher around your waist. Corsets and waist cinchers can also help in reshaping your waist if worn regularly. Many women are choosing to pair their exercise routines with waist cinchers to get their waist in shape, as cinchers work really well with exercise and help you achieve the ideal hourglass figure faster
If you're worried that cinchers may not be right for you, then you must know that they come in different fabrics, designs, and sizes, and there's one perfect cincher for everyone. You just have to know what to look for.
What To Keep in Mind When Buying a Waist Cincher?
There are a few things to consider when you're buying a corset or cincher, as we do not recommend buying a waist cincher without getting properly educated on it. You'll be able to get the one that's perfect for you if you know what things are useful in a cincher and what aren't.
Quality of the Fabric:
Imagine trying to achieve the perfect figure but ending up with a skin full of rashes, not an ideal situation, right? But that's what will happen if you choose a waist cincher with poor quality fabric. Hard fabrics can damage your skin.
When shopping for cinchers, you must always look for one that is made up of a smooth and soft material. The more sensitive your skin is, the softer the material of the cincher should be. Only a cincher of good quality will keep your skin safe from allergies, and you will be able to achieve the desired results.
The Style of the Cincher:
Even though you will be wearing the cincher underneath your clothes, it needs to have style. A cincher that does not have the appropriate style can ruin the look of the dress you'll be wearing on top of it.
So you must shop for the cincher keeping in mind the design of the dresses you wear frequently. Your cincher should not only put you in shape but also make you look good, and for that, only a cincher with style can work.
Fitting:
The size of the cincher matter a lot. Cinchers should be the perfect fit, or they won't be beneficial. A perfectly fit cincher should come with hooks so you can adjust it when you lose weight. After all, you don't want to buy a new cincher every time your waist reduces by an inch.
To get the perfect fit, you can try the cinchers before buying them to make sure you don't make a mistake. And if you're ordering online, you can follow the guidelines mentioned on the websites of corset and cincher sellers when measuring your waist.
Prices:
Cinchers come at all prices but don't let the ones with cheap rates fool you. A cincher that costs less may not be good enough in quality. Moreover, an expensive cincher might also not be a perfect choice just because it costs more. but you can always opt for a credit card or loan in case you want to buy the expensive ones. Check Crediful for tips regarding these options. 
When shopping for cinchers, you must ignore the price tag first and evaluate the quality and effectiveness. If you don't let the price deceives you, only then you will be able to buy the best waist cincher.
The Durability of the Material:
Cinchers should be made with durable material. You don't want to buy waist cinchers again and again simply because you wear them regularly and they suffer damages because of it. A good waist cincher should be able to endure constant wear.
Because cinchers should be worn regularly, so a cincher that's not fit for frequent use is not a good one. When buying a cincher, you must make sure that the one you select is made of a durable material.
Shopping For Waist Cinchers:
Now that you know what to look for in cinchers, the next step is buying the perfect cinchers. There are two ways you can buy them:
Online. There are plenty of websites that offer waist cinchers and corsets of all types and sizes. They also have a good return policy and accurate size system.
Shops. If you buy cinchers from a shop, you have the added benefit of being able to try different cinchers and get the ones that fit you.
10 Most Effective Waist Cinchers:
To help you make your selection, here is a list of 10 most effective waist cinchers of this year:
Camellia's Women's Waist Cincher:
This cincher is made of the softest fabric that's even suitable for hand wash. This free of latex cincher keeps your skin safe from irritation. It comes with Velcro adjustment so you can easily adjust it according to your size.
The belt of this cincher is its most remarkable feature. It generates heat to burn the fat around your waist and has a back covered in mesh that provides support to your back and improves your posture. By helping you sit straight, the belt of this cincher will help you avoid back pains. The neoprene material of the cincher makes it very stretchable and comfortable.
Ann Cherry's Faja Deportiva Waist Cincher:
Ann Cherry's multilayer cincher is one of the best-selling cinchers of 2018. It comes with internally built boning that correct body postures and reduces waist size. The cincher has an inner layer of cotton and a surface made of latex.
The surface layer is very flexible and adjusts according to your posture. Another great thing about this cincher is the three rows of hooks that make it suitable for all sizes and gives it the perfect grip.
Squeem Women's Perfect Waist Cincher:
This is another multilayer cincher that comes with all cotton layers with increased durability. The material is soft and comfortable and prevents skin allergies. It comes with 14 vertically placed hooks that make it quite easy to adjust the cincher according to your size.
This cincher also comes in strapless designs and is perfect to be worn under party dresses.
Lover-Beauty's Women's Underbust:
This cincher is made of a combination of latex, Spandex, and cotton that make it extremely durable and comfortable. The material of this cincher also increases its breathability. It also comes with three hook system that makes it ideal for all sizes.
It corrects your posture, reduces your waist sizes, and help you get into your slim dress. This cincher is very stylish and can be worn under party dresses with confidence.
Colombian Latex Waist Cincher:
The quality that has made this cincher a favorite of many is that it reduces five inches from your midsection immediately without making you feel uncomfortable.
It's highly comfortable and gives the results each time. It comes with two columns of hooks that allow for easy adjustment.
Maidenform Flexes Women's Waist Cincher:
This cincher from Maidenform Flexes is made of very light cotton that allows for easy adjustment under all clothes. It comes with a mesh design that lets the cincher correct your body posture.
It has a static-free design that ensure no gliding across the skin. It is also very breathable. This cincher comes in various colors.
YIANNA Women's Underbust Latex Waist Trainer:
This is the type of cincher that you can wear under both your everyday clothes and formal wear. With three hook-and-eye closure, this cincher is perfectly adjustable for all sizes and shapes.
It has a nine spiral steel bonned construction that will correct your posture along with shaping your waist.
Hourglass Waist Trainer:
This waist cincher comes with extreme compression feature that helps your waist get in shape instantly. It also has nine reinforced steel bones that make this tight cincher comfortable to wear.
Its outer layer is made of latex which makes it durable. This waist trainer is also good for maintaining the right posture.
Charmian Women's Latex Waist Cincher:
This affordable waist cincher is another best seller of this year. It is perfect for women who are just beginners when it comes to waist training.
It helps you quickly adjust with waist training thanks to its steel bones and straps in the front. It is shaped like a vest and provides extra support to your back.
La Reve Women's Waist Cincher:
This multipurpose cincher will not only help you get your body in shape post-partum but is also very helpful during a workout. It helps engage your core when you are exercising so you can get the most out of it.
It is made of nylon, instead of latex, and that's what makes it more comfortable and easy to hide under clothes. It is ideal for day-long use. It will make you adjust with the somewhat uncomfortable task of waist training.
Now that you know the 10 most effective waist cinchers of 2018, you can head out for shopping or surf online and get the one that fits your requirements perfectly.